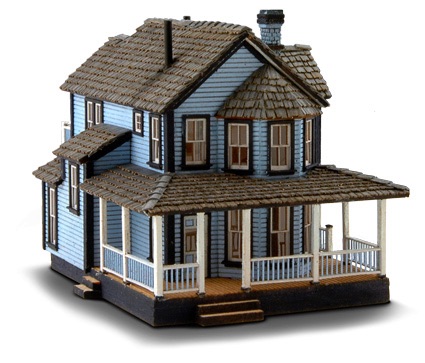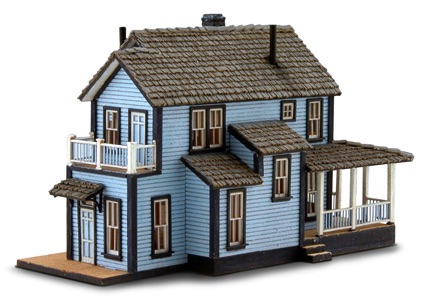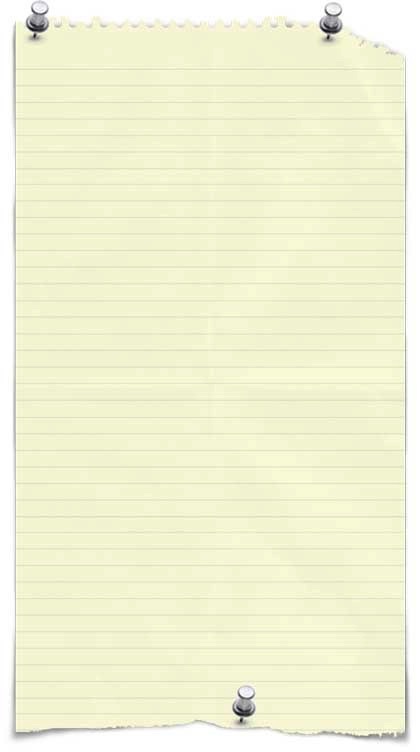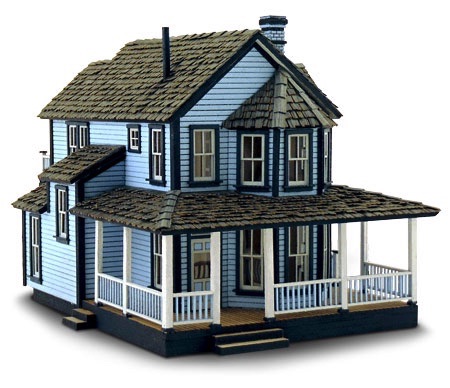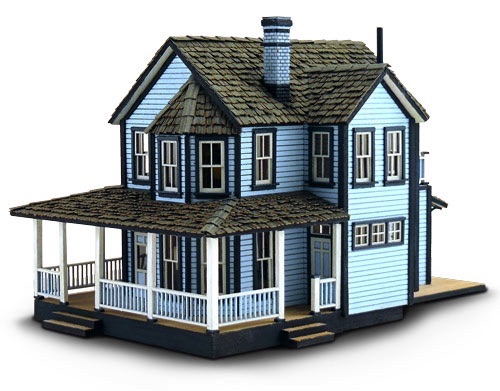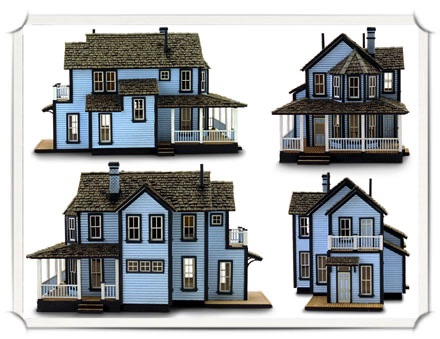 (be sure to scroll all the way down!)
Details include: Interior walls for both levels, classic Victorian wrap around porch, one piece removable roof, removable second floor, self-squaring walls, windows and doors that can be positioned open or closed and include laser-cut glazing, interior stairs, interior doors, smaller compact footprint, great views from all sides!
Our trademark EASY to follow FULLY Illustrated step-by-step instructions make building easy!
Precision Laser cut wood construction.
Includes our laser-cut, realistic no-paint shake shingles (#_20)
4-sided Architecture = GREAT viewing from all sides.
Footprints
N = 2.0" x 3.5"
HO = 3.75" x 6.5
S = 5.1" x 8.75"
O = If we get enough requests
Based on my prototype drawings of a house I custom designed for a client in Littleton, CO. This was the structure that started it all! :)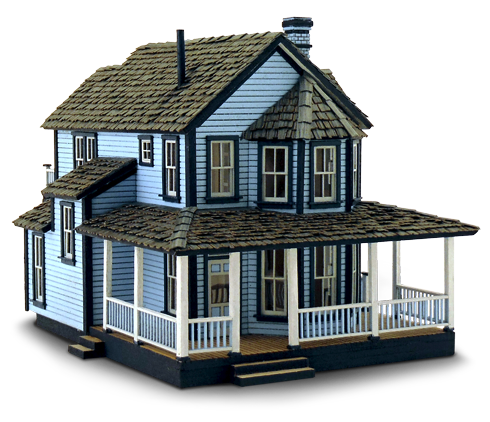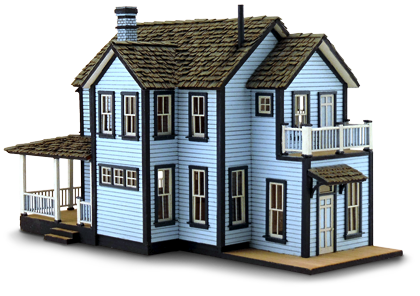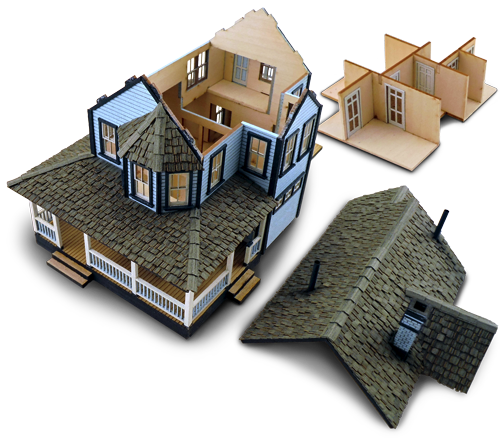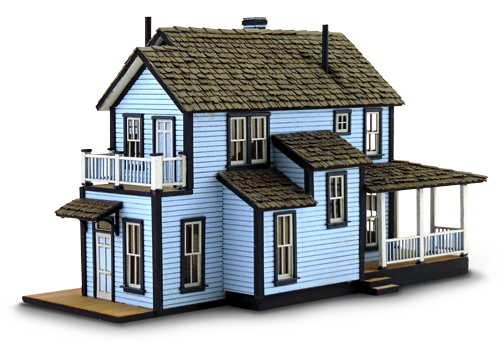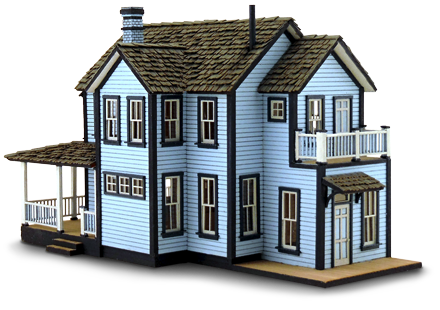 O scale: we will produce this kit if there is enough demand. Please email us if you are interested
These kits are produced in very limited quantities each year
N scale Silverton House - below
HO scale Silverton House - below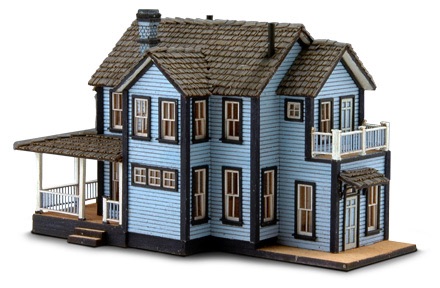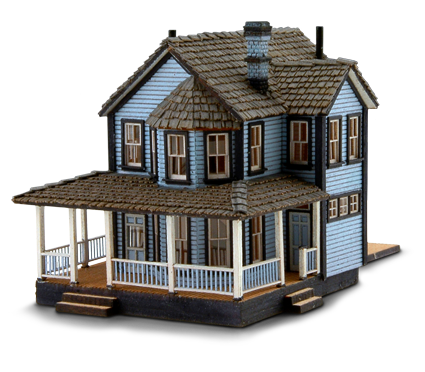 N scale photos: scroll down the page