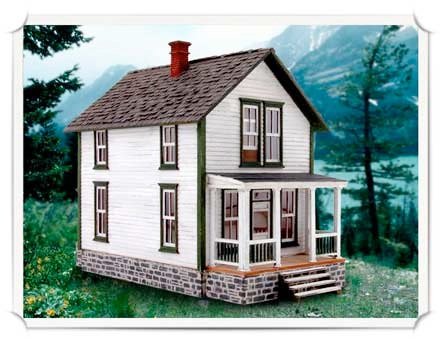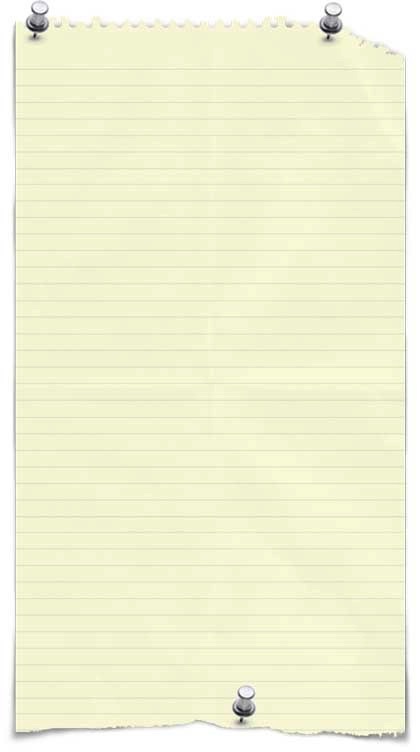 (be sure to scroll all the way down!)
Details include: Interior etched floor boards, interior walls and stairs, removable second floor and one piece removable roof, classic styled covered front porch, windows and doors that can be positioned open or closed and include laser-cut glazing. The foundation is removable for a lower profile and multiple use design.
Our trademark EASY to follow FULLY Illustrated step-by-step instructions make building easy!
Precision Laser cut wood construction.
Includes our laser-cut, realistic paper realistic no-paint shake shingles (#_20)
Footprints
N = N/A
HO = 3.5" x 5.0"
S = 4.75" x 6.75"
O = N/A
This is a house style that can be found all across the country from the late 19th
century to the present.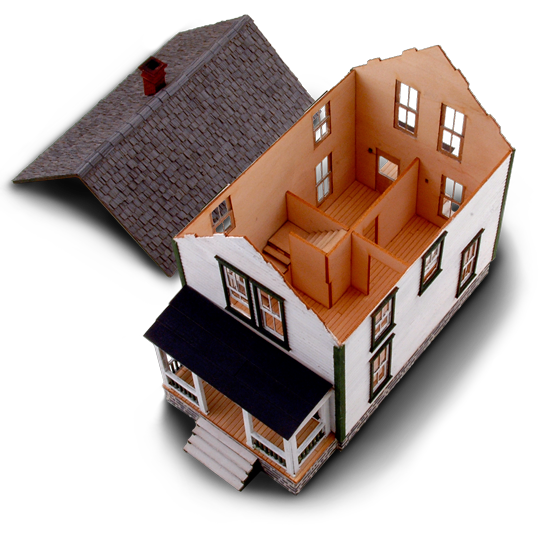 Building options: removable foundation allows for a lower profile and multiple use design!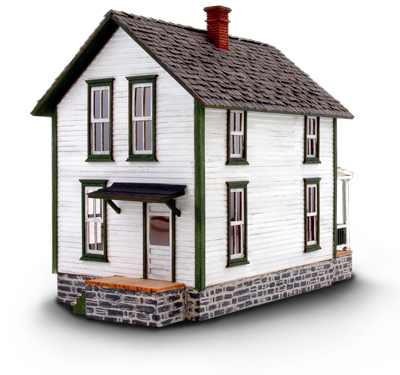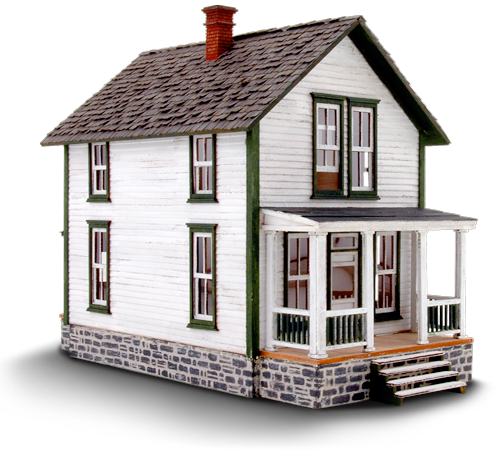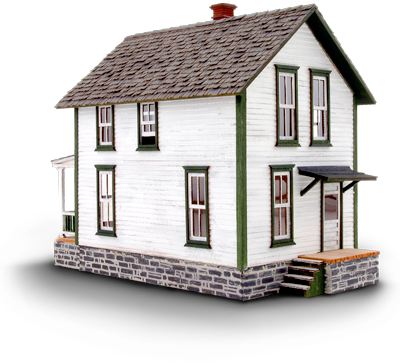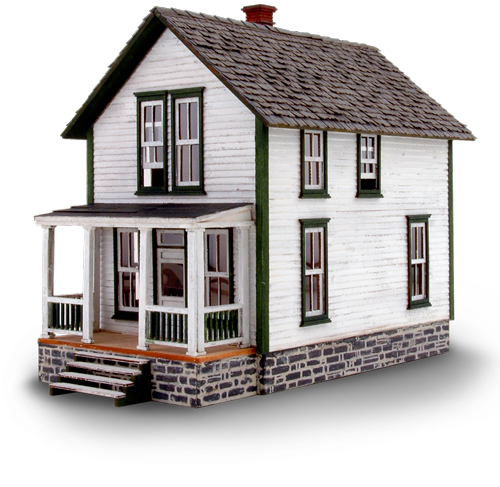 Interior View of the Pitkin House
Includes Removable roof & second floor (not shown)